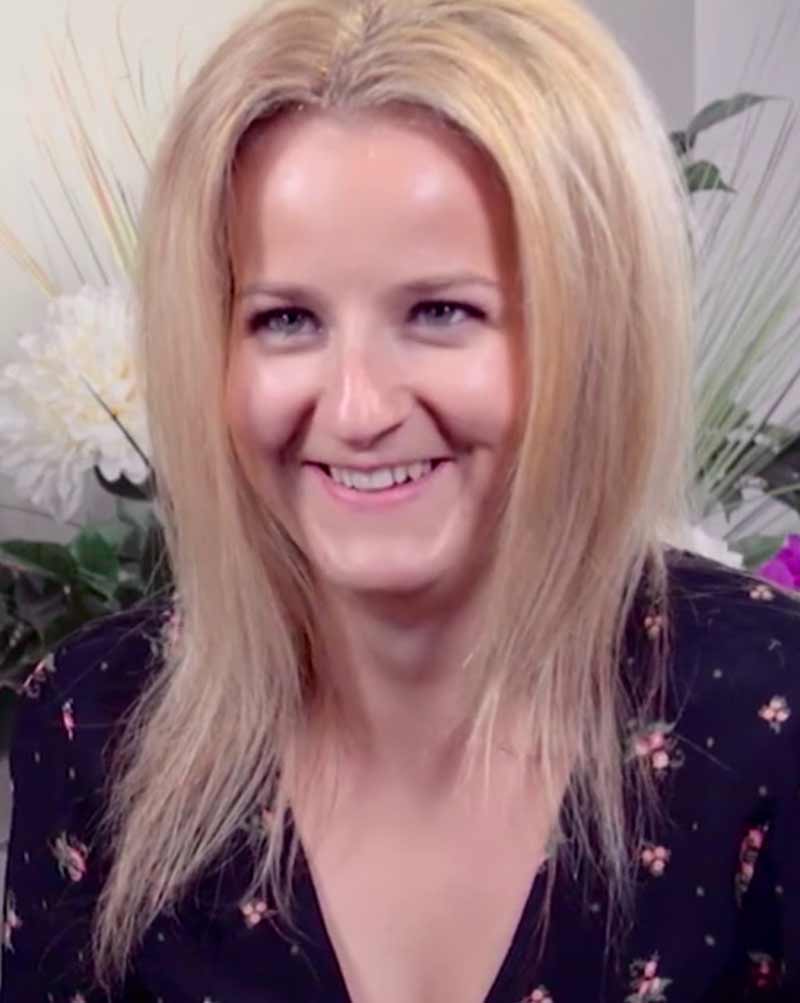 "A real gift and profound experience that I will be forever grateful for"
I visited Jeff partly out of curiosity but really as another attempt to hopefully, finally, find a fix for my anxiety and depression.  I have felt the anxiety as long as I can remember although I had no label for it.  I knew nothing else and it plagued me in every area of my life. If you have had anxiety, you don't need a description.  This led to periods of depression and a general disinterest in life and people.  I thought it was "just me" there's just something wrong with me and no matter what I did I just couldn't shake this feeling off.  Slowly, over time I just withdrew from everything. Feeling so tired I had no time for anyone or anything. I destroyed friendships and sabotaged myself constantly.  I mean, I was consumed by this kind of an exhaustion and it went everywhere with me like a dense fog stopping me from living a full life which deep down is what I've alwayswanted.
I tried everything to fight it and to be happy and at ease in my life. Working ridiculously hard at anything just to prove I was worthy of existence.  I took medication for the stress which ironically resulted in my admittance to a psychiatric hospital. I had counselling, retreats, a strict diet, exercising every day, reading everything I could get my hands on in the hope of finding an answer.  It really was a relentless pursuit and while some of these steps helped, what I realize now is that the more I engaged with these issues – my unease, low self-esteem and constant worry – directly, viewing them as part of me, the stronger they became and the more identified I became with them like a viscous cycle of despair going nowhere. I've always tried to control my experience and developed the skill of doing that, the wrong way, and draining the life out of myself in the process.   I couldn't see how I could break this cycle alone it was so deep in me.
All of this has transformed as a result of seeing Jeff and with immediate effect.  The life and energy I had been unconsciously pouring 100% into my issues, trying to fix them, is now freed. I am living without a feeling of dread and just able to go with the flow. My system is just clear with nothing in the way.   I understand the true value of feeling – something I avoided at all costs previously.  It's an indescribable feeling of relief that really has to be experienced to be understood.  It's like I don't even understand anxiety or depression anymore – it's vanished from my system like it never existed.
Now a few months on from my first treatment and the positive effects haven't diminished but are actually getting stronger.
On top of all this I feel empowered to create my life however I like without any blocks.  I have a faith in life and that it will unfold in the best way possible.  There is something else bigger carrying me along that didn't have the space to before and I trust it. Everything has changed.  My relationship with myself and others has been transformed. The effects are so far reaching it seems to defy any reason or logic but it is actually all coming from within. It's amazing when you truly see how life is compared to how you think it is!!
All of this from only one visit to Jeff and I couldn't even put a price on it. To feel alive is priceless. I would call it a gift and a profound experience that I will be forever grateful for.  Jeff is gifted far beyond the scope of anything I've ever done before and if you are lucky enough to encounter his presence I have no doubt you will be as blown away as I am."
Thank you so much Jeff